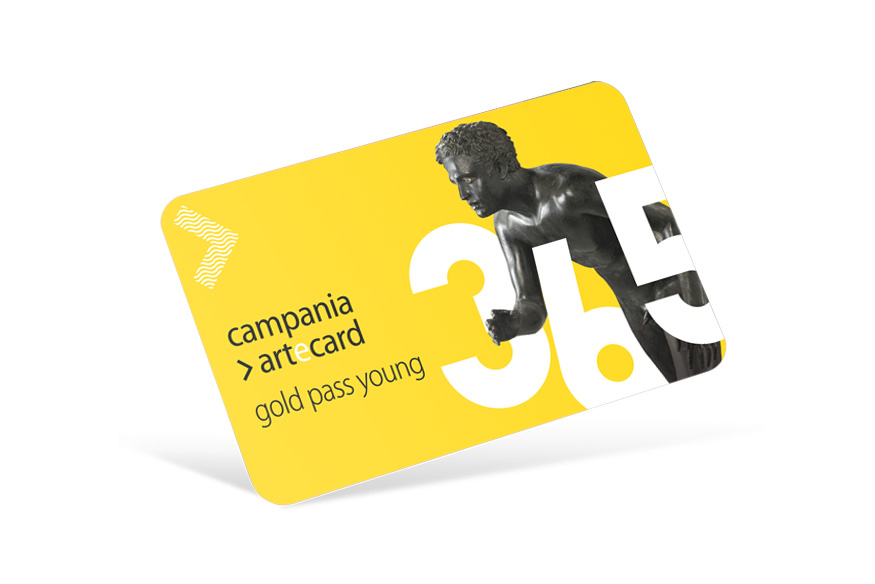 young people 18-25
Transport not included
€ 33
Enjoy Art all year long with campania> artecard! Free entry to >artecard network sites, included in the first list, twice a year with 365 Gold Pass  Young and reduced price ticket to other cultural places.
Access to Vesuvius Great Cone is currently not available.
Are you over 24 years old? Choose 365 Gold Pass!
this pass is activated at the first access, is not transferable and has a validity of one year
Attention, from 1 January 2023 the Galleria Borbonica and Catacombs of Naples sites are accessible only with a reduction and no longer free. Starting from August 1st, Santa Chiara Complex is not included in Artecard
BUY ONLINE
DOWNLOAD THE GUIDE
BUY ON THE APP
You can buy your pass on the >artecard app, available for free download for iOS and Android.
BUY AT AN ARTECARD POINT
You can buy your pass at any artecard point in Naples or in Campania.